Congrats on your home closing!
Thank you so much for trusting us as your real estate advisor and teammate in the competitive team sport of Austin real estate.
Congratulations on the close of your home transaction in Austin! It has been WONDERFUL working with you. It's so exciting to get to the closing!  Below are a few final items to note as we close out this phase of work together.
For those items that request replies, if you could respond as soon as possible, that would be greatly appreciated. THANK YOU!
Your sharing good words about us to your friends and family means the world to us. When you have a free moment, it would be wonderful if you could fill out a 5-star review about your work with us on

Google

, Realtor.com (

Adam

, Timothy), and Zillow (Timothy).
If you feel there is something we could do better, please send us a note as we want to be the best! THANK YOU!
Vendor Guide
We maintain a vendor guide with contact information for vendors across various aspects of your home ownership journey; plumbers, electricians, gutters, landscaping, service contracts, and more. We update it throughout the year as we learn more about vendors or there are quality challenges meriting removals. We encourage you to leverage this guide.  Let us if you have feedback.
Closing and Giving
For each closing, we donate to an Austin based charity. We typically donate to Austin Pets Alive, Caritas of Austin, Central Texas Food Bank or OutYouth. Please let us know which cause is close to your heart.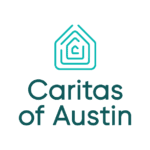 Homestead Exemption
A residence homestead exemption removes a portion of or the total amount of a property's value from taxation for property tax purposes. It can also reduce the possibility of large increases due to caps for homesteaders.
Check these sites for info:
Travis County  |   Williamson County
You have plenty of time to file your Homestead Exemption. Once you have updated your new home address on your Driver's License you may apply for your Homestead Exemption. 
Click here
 for the Residence Homestead 
Exemption Application or you can file 
Online
. You can read the FAQ's on the 
Texas Comptroller's website
 for guidance if necessary. 
Rekey Your Locks
We recommend that you have your home re-keyed post-closing. The seller may have given out keys to friends, family, or neighbors that were not returned prior to closing. Here are a few highly recommended companies on Yelp or you can check on the details of your home warranty to see if the package you selected contains a rekey option.
Mortgage and Taxes
Please contact your lender if you have not received information on how to make payments toward your mortgage within the next month. Your first payment is likely due about 30-45 days after close. And, regardless of whether you receive formal instructions, you will need to have it paid on time to avoid late fees.
Your lender can also help you understand any issues with escrow, property taxes, and insurance payments. Also, be sure to add to your calendar to check for tax information sometime after October.
Insurance
If you were financed, insurance would have been required before the home was able to be funded. Cash buyers must be sure they are insured effective as soon as they are owners of the home.   Homeowners insurance protects you financially if your home or property is damaged or destroyed by something your policy covers, like a fire or storm.  If the home will be vacant much of the time, this is even more important as the homeowner could be liable for anything that happens to others while on the property. 
To learn more about home insurance, check out this Home insurance guide from Texas Department of Insurance.
Birthdays and Other Celebrations
Please send us your birthday(s) and any other important dates. We love to keep in touch and send things throughout the year as a thank you. You're in our family now and we can't wait to celebrate with you. Also, please stay tune for details on our next Client APpreciation Party this Fall.
Search
We will go ahead and stop your home search now but feel free to let us know if you want to keep this active. We will also continue to watch your home and periodically provide you a CMA update.
Let's Stay Connected
We'd love to stay in touch with you so please follow us wherever you do social. Click on this link and download all of our contact info from one screen.
Please Refer Us!
A referral is the highest compliment so please don't hesitate to give our names to your friends and family or connect us with them directly, even if they are not looking to sell or buy immediately. Save and send this referral graphic to anyone you know going through a life change that could mean they need help.
Tell them "Don't go it alone!" and give them our email info@adamtimothy.com