CHICAGO FOOD RECOMMENDATIONS
Both of us expect great food above all else. Service is almost as critical and with so many options for dining, we would rarely settle for a place with amazing food but crappy service. Decor is a nice to have, but as long as we do not have to scream to have a conversation, we can deal with anything from classy to shabby chic to gaudy. They say location is everything, but our experience tells us that there is an inverse relationship between quality of experience and quality of view. There are exceptions, so we are thrilled when we find one.
NOTE: We share some restaurants that we call overrated. Not all of the overated ones are to be avoided, however. Just know that there are better places to try out if you are in Chicago for only a short time. Enjoy your meal fellow #Foodies!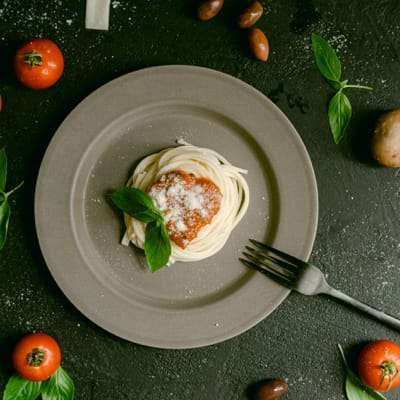 Consistently Good, Won't Break the Bank
Momotaro
Address: 820 W Lake St, Chicago, IL 60607
Everything, I mean everything on the menu is good. Whether you like sushi or not, the options are great, flavorful, and creative. Service is pretty good but nothing to write home about. Decor is cool but loud. Has become a regular go-to for special work dinners with one or two colleagues.
Eddie V's
Address: 521 N Rush St, Chicago, IL 60611
I rarely recommend chains but this one is pretty good. Try the Tomahawk steak. Huge, like Flintstones huge. But flavorful. All the food is good, and the prices are reasonable. The wine list is stellar for this type of place and the bar is good as well. Yes, it does look ultra tacky outside, like a cheap mall diner.

Brindille
Address: 534 N Clark St, Chicago, IL 60654
I love this place for great French food, amazing wine list, and absolutely no attitude. This is pretentious people free dining at its best. The staff are fantastic and most have been there since it opened. Good for romantic dinner for two or a team dinner for 6.
Hotel Bars
Raised Urban Rooftop Bar, Renaissance Hotel 1 W. Wacker Dr. (Timothy Powles was Executive Chef here for almost 5 years)
Berkshire Room, Acme Hotel Company 15 E. Ohio St.
Cherry Circle Room, Chicago Athletic Association 12 S. Michigan Ave.
LH Rooftop, London House, 85 East Wacker Drive At North Michigan Avenue (Timothy Powles bestie Liz Sweeney presides over the London House restuarants)
Bad Value – Too pricey relative to the quality of the experience
Alinia – Completely sure I will get blasted for this.
Roka Akor – Good food, just not quite living up to the hype.
Longman & Eagle
Overhyped – Trendy, noisy, obnoxious, or overly touristy.
Carnevale – good if you have a thousand people in your party.
Girl & Goat – loud, crowded and smokey. I loved this place the first few times and suggest everyone try it at least once for great food. But I would not choose it over other West Loop spots.
Maude's Liquor Bar (try Bavette's instead) – Meh food. Meh cocktails. Meh service. Crowded and loud.
The Dawson – not sure what this is supposed to be, but good restaurant it is certainly not. Have now tried it twice. Both times service is appalling, and not just your typical overly relaxed West Town service, but bad lazy disrespectfully bad. And food not good enough to compensate. I would add this to my "should be closed" list.
Topolobampo (Read my #foodie review)
NOT RECOMMENDED (Do NOT Go Here)
Longman & Eagle (Bad, salty food; Bad service)
Travelle at The Langham (inconsistent food and service)
Dusek's (awful service, mediocre food)
Marchesa (odd service, ok food, bad value)
Timothy Powles and Adam Stanley work together on the Adam Timothy Group at Realty Austin and manage AT Real Estate Group LLC. We are about building communities. We believe a real estate transaction is an important and extremely significant event but relationships last a lifetime. Our clients trust us to get to know their story and what is most important to them. And we work tirelessly to retain that trust.
Timothy Powles is a real estate agent in Austin. Adam Stanley is a real estate agent in Austin. 
Timothy Powles sells homes and represents home buyers and home sellers. 
Adam Stanley sells homes and represents home buyers and home sellers.